FAQ
Still Have Questions About Selling Your Dallas / Fort Worth House Fast? We Have Answers!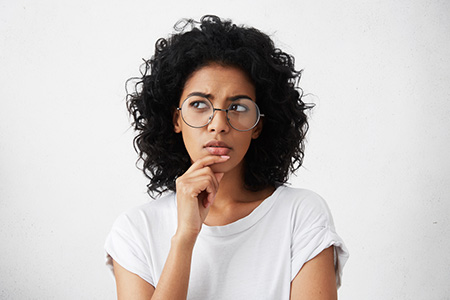 We know how important selling your house is to you and your family. Although talking with us is the best way to get your questions answered, we've listed some of the most common questions that clients ask us so that you have these at your fingertips.
Can you help me if my house is falling apart?
Yes. We purchase house s that are distressed, with bad roofs, are outdated, or have been neglected.
Can you help me with my foreclosure?
We sure can! We can present a cash offer for your house, which can stop the foreclosure process. We can talk specifics on our call with you.
Can you help me if I'm behind on payments?
We absolutely can. With a cash offer, your payments are brought current and your worries are over for good.
What type of situations do you usually help with?
We buy homes from sellers in many different types of situations including neglect of the home, life changes, divorce/separation, death, missed payments, foreclosure, declined home value, homes that can't pass inspection, inherited homes, and people who just want to be rid of their houses for any other reason. We helped a variety of clients in different types of situations. We love to help anyone we can in any way we can.
Will you pay me a fair price for my house?
We will. Although we oftentimes purchase homes that are below market value to resell them at a profit, we offer a fair cash price. Most of the sellers we work with are not looking for a huge profit from the sale. They are just happy for the cash offer, the quick close, and the fact that they don't have to pay commissions, marketing, or closing costs. If that sounds like you, let's talk and see if we can come up with the ideal arrangement for you and your family.
How do you determine how much you will offer for my house?
We look at a few factors when determining how much a fair offer would be. We factor in location, what repairs need to be done, and the condition of the property. We also look at comparable homes sold in your area and any other information that would influence a fair price. We work with you to find a final price and move forward if possible.
Are there any fees or commissions that will be taken out of the price?
No. There are absolutely no fees associated with our service. No costs whatsoever for marketing or closing. We make a cash offer and take care of the rest. You walk away with cash and peace of mind.
How long does the entire process usually take?
Our goal is to close within 5 days or at a date we agree upon.
Am I obligated to work with you when I contact you or when you meet with me?
Absolutely not. When you inquire about our services, there is no obligation, hassle, or commitment. We answer your questions, present your available options, and the choice is yours.
Contact us now for a free consultation.